It's one thing being accused for slandering. It's another thing being publically called an asshole. So here's another great stunt from Gentoo. First read this PR:
Reinstate poly-c overlay #532
And now have a look for what I was banned in their GitHub organization: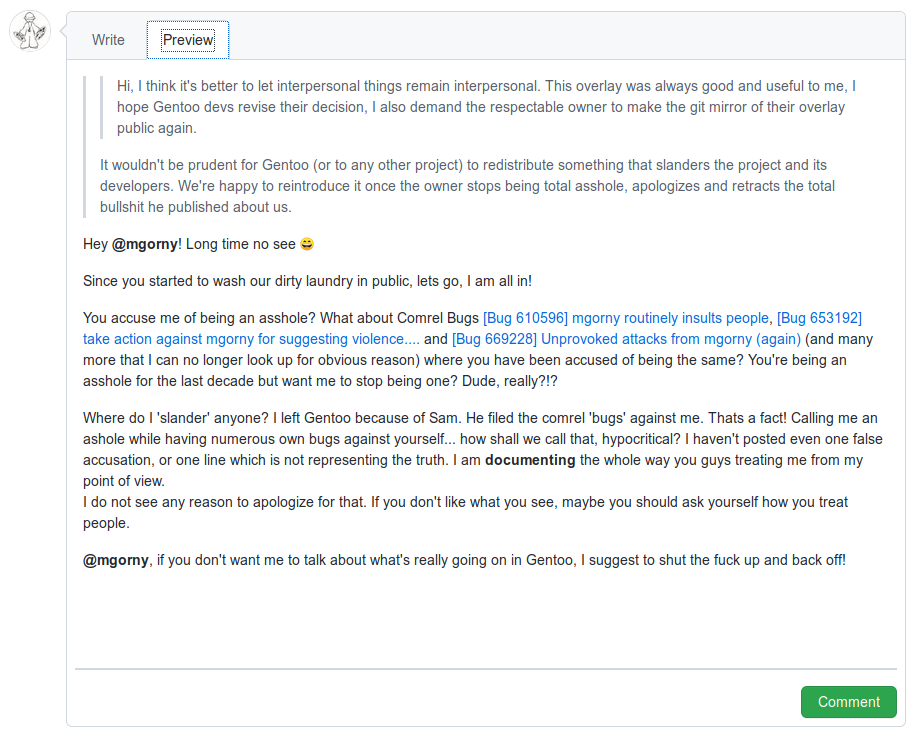 And IMHO there's nothing more to add here.
Trackbacks
Trackback specific URI for this entry
This link is not meant to be clicked. It contains the trackback URI for this entry. You can use this URI to send ping- & trackbacks from your own blog to this entry. To copy the link, right click and select "Copy Shortcut" in Internet Explorer or "Copy Link Location" in Mozilla.
No Trackbacks
The author does not allow comments to this entry